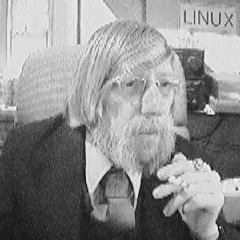 On July 14th 2009, Charles McCluski, owner of Westfield Scientific Computing, internet Linux and OS/2 guru, cooking fanatic, avid Sam Adams Cream Stout lover and most of all a dear friend, passed away.
Without ever complaining and while keeping up his joyful spirit and love for long and deep conversations on life, the universe and everything, he battled a stomach cancer that caused him a tremendous lot of pain. Only a few people knew this, and no one really knew how bad a condition he was in until he suddenly went silent. Only 59 years old and a lot, lot younger in spirit still, he had lost the fight.
We miss you, Charles - we miss your dry wit, your extraordinary beef stews, your cheeky joking about "the girlies" and the "gronk" that could mean just about anything, but we always knew what.
Rest in peace.